Newsletter IV / Vol 4. - September 2010
September 16, 2010
Hospitality Essentials - third quarter update
We are very proud to bring you the latest news from Hospitality Essentials - Bali's leading supplier of Distinctive Accessories for the hotel industry.
We're deligthed to bring news of some exciting new projects that we've just finished, as well as some new projects that we've just confirmed. The entire team is working hard to expand the brand, and get the word out about our wide range of products.
Each month we receive inquiries from far away places; all corners of the world - most recently we've been working on projects in Bahrain, Lebanon, Seychelles, Maldives, USA, Caribbean - as well as our own beloved Bali. We thank you for your tremendous support.
In this edition of HE NEWS, we bring you details of Menus - how to customise using the different types that are available - as well as the wide range of finishes and materials. We've also included details of projects, some recent additions / changes to the crew - and a special report on customised soaps.
We don't have many new designs to share with you at this time.. our design crew have been busy working on new designs for the projects we've just confirmed, but, we promise to have loads to share with you on our next issue.
Until then, please dont hesitate to contact me or any of the crew if we can be of any assistance with orders, customised designs etc.
Once again, we thank you for your most valued support.
Warmest regards,
Desmond & Crew.
Menus & Directories
Our handcrafted menus and directories are produced using a wide range of fine quality materials and finishes, tailored to your individual needs. Designed and made to order, with almost unlimited possibilities of shape, style, colour, logos etc, these unique products will enhance your corporate image.
Customised menus can include matching single boards, bi- & tri-folders, wine lists and bill folders. Room compendium folders include matching in-room dining, stationery, mini bar, notepad and remote control folders.
Various interior layouts are available as follows: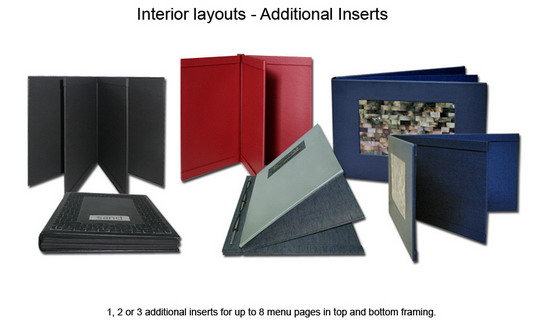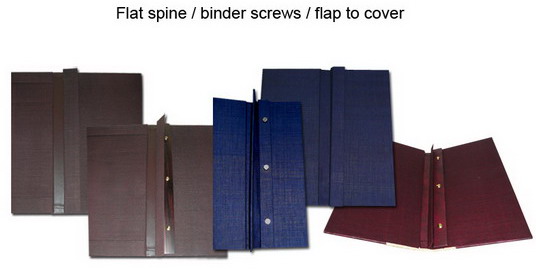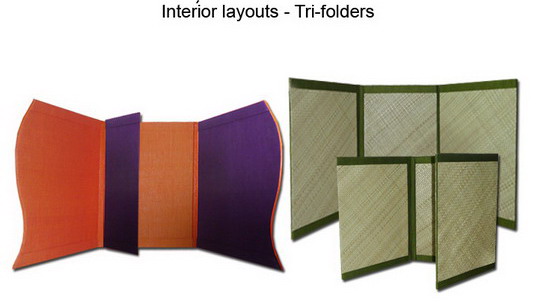 To receive a quote or for more information on material options available please contact tali@sb-he.com
Current Projects
W Retreat & Spa, Bali
We were delighted to receive confirmation this week of orders from the almost-complete W Retreat & Spa, Bali. Over the past couple of months our team has been working hard on designing and producing a range of unique and stylish bathroom accessories, guestroom accessories and other OS&E items which will be featured in this flagship Starwood property.
We look forward to bringing you more news and pictures after the opening later this year.
Raffles Praslin Seychelles
Last edition we shared the news that we were working on orders for the new Raffles Praslin Seychelles. We were pleased to say farewell to their shipment of spa and guest room accessories this week.
Here is a small selection of items from their hotel bathroom accessories and spa accessory collections: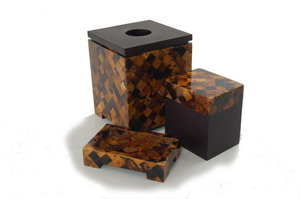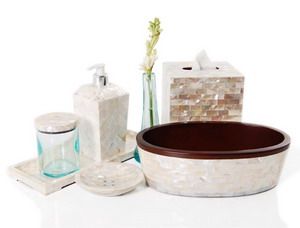 Our design team is on-hand to assist with any new project enquiries. Please send details to tali@sb-he.com
Changes to the team
We were delighted to welcome Alma to the team last month. Alma joins the team as Sales Exectutive to replace Puteri who has sadly left us and returned to her home town Jakarta. Alma brings with her many years experience in the hospitality world and will be taking over all of Puteri's accounts. We take this opportunity to wish her all the very best in her new role.
Soaps - hotel amenities
Made by hand in small batches, these pure vegetable soaps are free from petroleum additives, fillers, animal by-products and artificial colour. Each soap can be customised with logos, motifs, scents and packaging for a personalised presentation.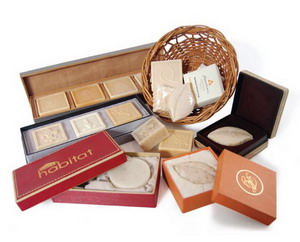 Packagaing now available in poly olefin plastic shrink wrap - great for those looking for an eco-friendly option as this is biodegradeable and non-toxic.
Latest catalogue - online version
For our clients in far away places who have not seen the latest version of our hotel accessories catalogue, we are pleased to announce it is now available in an online version. You will find the link in the product catalogue section of our website. Click the link "view catalogue".

The catalogue is also available in PDF format - to request a copy, please email tali@sb-he.com
End of year holidays
The end of this year will bring many public holidays as our Balinese friends prepare to celebrate Galungan & Kuningan in the first two weeks of December, and our Christian crew will be on leave from the 18th December through to the 3rd January 2011
During this time there will be many customs and port closures as well as limited staff in our office and factory. If you have any requirements for the Christmas/New Year period now is the time to start ordering so as to avoid any delays over this time.
For urgent enquiries please contact Tali - tali@sb-he.com